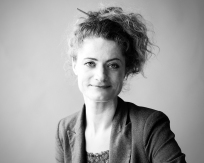 I was born on a cross road of artists, farmers and academics in the countryside of Denmark. Today I am a documentary director - art history breed from the National Film and Television School, in the UK, and the University of Copenhagen, Denmark.
Documentary is the space where I combine my creative activities, my eager to listen to people's stories and my love for creative expression and collaboration.
My documentaries have been broadcasted on main TV-stations nationally and worldwide, amongst others on DR1, TV2, Arte and AL Jazeera English. My documentary The Kid and the Clown was shown at some of the greatest international documentary film festivals, among others IDFA, Hot Docs, Krakow and Al Jazeera. The film won several international awards in (2012/2013). I am the co-founder of the Danish artist/curator group Tagging Art through which I exhibited video-VR art on the Danish National Gallery (2008).
I work as a freelance TV-producer, photographer and postproducer as well as I am well experienced in giving workshops in poetic documentary.